Illegal immigration Problems
Illegal immigration Problems or Problems caused by illegal immigration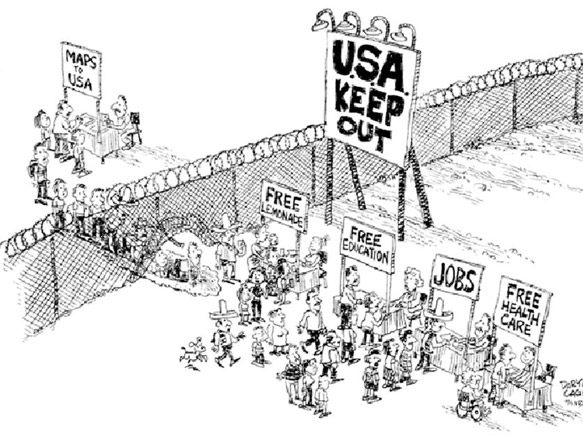 Illegal immigration causes many problems, here is a partial list:
American job loss
Depreciation of American wages
Theft and depreciation of American taxpayer resources
Overburden transportation resources
Overburden educational resources
Overburden Healthcare Resources
Overburden court and jail resources
Illegal alien gangs and violence
Identity theft
Document fraud
Aggressive political demands
Supportive of criminal culture
Attracts more illegal immigration into America
Creating ethnic cleansing zones
Engaging in human trafficking
Increasing prostitution
Degrading public sanitation
Bypassing medical and contagious disease checks legal immigrants go through.
Any true immigration reform must address Illegal immigration Problems and must not contain any form of amnesty for illegal immigrants !
Please submit problems with illegal immigration you would like to see added to our list.